The XXIII Olympic Winter Games will be held for 17 days from 9 to 25 February 2018 in PyeongChang, Gangwon Province, the Republic of Korea.
It will be the first time Korea has hosted the Winter Olympic Games in 30 years after the Seoul Games in 1988.
The vision for the 2018 Games is New Horizons, with the slogan 'Passion.Connected' - referring to a world in which everyone is connected with shared passion for winter sports, a world open to any generation anywhere, anytime, to open new horizons in the continued growth of winter sports.
With PyeongChang's strategic position in Asia, and its access to a young and fast growing youth market, the 2018 Olympic Winter Games will no doubt expose new generations of potential athletes to the power of winter sport.
Six countries will make their Winter Games debut at PyeongChang 2018 including Ecuador, Eritrea, Kosovo, Malaysia, Nigeria and Singapore. See more here. 
Time difference
PyeongChang is two hours behind Australian Eastern Daylight Time (Sydney), one hour behind Australian Eastern Standard Time (Brisbane), one and a half hours behind Australian Central Daylight Time (Adelaide) and one hour in front of Australian Western Standard Time (Perth).
Location
There will be two central venue clusters in PyeongChang: the Gangneung Coastal Cluster (Speed Skating, Figure Skating, Short Track Speed Skating, Ice Hockey and Curling) and the PyeongChang Alpensia Cluster (Alpine Skiing, Cross Country Skiing, Ski Jumping, Biathlon, Bobsleigh, Skeleton & Luge). Some Alpine events will also take place at Jeongseon Jungbong, while Freestyle Skiing and Snowboard will be hosted at Bokwang Phoenix Park.
Sports
The 2018 Games will see athletes contest 102 events across 15 sports. Four new disciplines in existing sports have been added to the programme including big air snowboarding (which will replace the parallel slalom), mixed doubles curling, mass start speed skating, and mixed team alpine skiing.
Big Air
Snowboard is the latest snow discipline added to the Olympic Winter Games and is well known for its dynamic, youthful and entertaining features. Ten snowboard events will be featured in the PyeongChang 2018 Olympic Winter Games – men and ladies' parallel giant slalom, halfpipe, big air, slopestyle and snowboard cross.
Big Air is the most recent addition to the snowboard programme. In Big Air, a competitor snowboards down the slope and performs a series of tricks after launching off massive jumps.
Competitors perform complex tricks such as frontside 1080, backside 1440 and double corks in the air, aiming to attain sizeable height and distance as well, all the while looking to secure a clean landing. Many competitions including the Olympic Games also require a rider to do a specific and special trick to win.
National Team event in Alpine Skiing
This race will be conducted as a parallel event to the other alpine disciplines, where Giant Slalom gates and flags will be used.
A team (nation) consists of four competitors (two male and two female). And 16 teams will compete by way of an elimination tournament.
Mass start in Speed Skating
For the speed skating mass start, 28 skaters race for 16 laps in open racing track. During the race, there are three intermediate sprints every 4 laps. At each intermediate sprint, the first three skaters will gain 5 – 3 – 1 points. Then, at the last sprint, the first three skaters will gain 60 – 40 – 2- points. The competitors who are the first three to cross the finish line win the race.
Mixed doubled curling
Unlike in the men's or women's curling where teams of four receive 38 minutes of strategy time and each game is scheduled for 10 ends, in mixed doubles teams will be composed of two players – one male and one female.
Each game is scheduled for eight ends and each team receives 22 minutes of strategy time. Each team shall deliver five stones per end, and the player delivering the team's first stone of the end must also deliver the team's last stone of that end. Prior to the start of every end, two stones shall place at the playing end of the sheet (centre guard and back button).
Australia's participation in the Winter Games
Australia has been represented at all but four Winter Games in the modern era since 1924, winning a total of 12 Olympic Winter medals.
Australia has won a medal at every Winter Olympic Games since 1994 and will be looking to uphold this tradition in Korea.
Australia will be looking to qualify a team of 50-60 athletes across 11 sports.
At the Sochi 2014 Games, Australia won three medals. Torah Bright won silver in the snowboard halfpipe, and Closing Ceremony flag bearer David Morris won silver in aerials freestyle skiing. Four-time Olympian Lydia Lassila won bronze in the aerials freestyle skiing event.
The most recent Australian gold medals were won at the Vancouver 2010 Games. Opening Ceremony flag bearer Torah Bright won gold in snowboard halfpipe, and Closing Ceremony flag bearer Lydia Lassila won gold in the aerials freestyle skiing event.
Olympic Bid
The South Korean city of PyeongChang swept the opening round of voting at the 123rd IOC Session in Durban, South Africa.  Needing a 50 per cent majority plus one, PyeongChang amassed an impressive 63 votes in just the first round of voting. This meant that no further rounds of voting were required; PyeongChang would host the XXIII Olympic Winter Games.
Mascot
Soohorang, the mascot of the PyeongChang 2018 Olympic Winter Games, took its motif from the white tiger. The white tiger has been long considered Korea's guardian animal. See more on Soohorang.
Emblem
"Where the earth meets the sky"
The PyeongChang 2018 emblem design has its roots in Hangul, with the shapes that form the logo stemming from the first consonants of each syllable in the word "PyeongChang" when it is written in Hangul.
The first character also represents a gathering place where the three elements of Cheon-ji-in – heaven, earth, and human – are in harmony. The second character symbolises snow and ice, as well as the athletes' stellar performances.
PyeongChang 2018's emblem symbolises a grand gathering of people from all around the world in celebration of Olympic winter sports, which is taking place in the harmonious land of PyeongChang – "A square where the earth meets the sky, and where athletes excel in snow or on ice - that's where everyone will celebrate the world's biggest winter festival in 2018."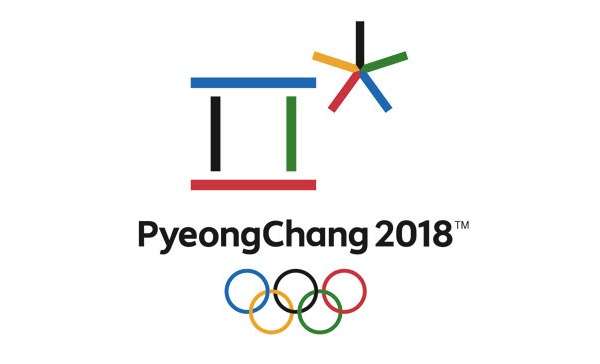 Sign up for fan newsletter
The XXIII Olympic Winter Games will be held for 17 days from 9 to 25 February 2018 in PyeongChang, Gangwon Province, the Republic of Korea.
The Olympic flame will travel to 17 metropolitan cities and provinces throughout South Korea in the lead-up to the PyeongChang 2018 Olympic Winter Games.
We have prepared a list of handy Korean phrases you may hear either in the stands, on the television or see on social media!
The Olympic Winter Games will be held in Korea for the first time in 30 years after the Seoul Olympic Games in 1988. PyeongChang will be the stage for the Opening and Closing Ceremonies and most snow sports. Alpine speed events will take place in Jeongseon, and all ice sports will be competed in the coastal city of Gangneung.